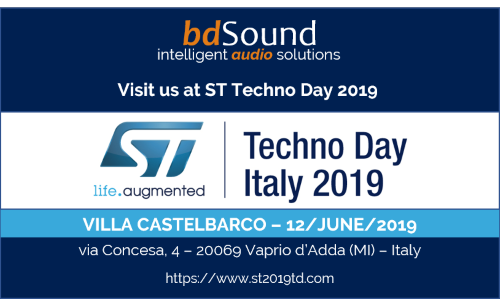 See you at STMicroelectronics Techno Day 2019 that will be held in June 2019, the 12th. During the Techno Day 2019 the ST Top Management will present the most innovative solutions for IoT applications.
The venue is Villa Castelbarco at Vaprio d'Adda (MI – Italy).
BdSound will show demo applications for voice-enabled connected devices, based on MEMS microphones and STM32 microcontroller, embedding our technologies to improve speech recognition rate and to manage natural interaction with voice assistants (barge-in).